THE BRAND, OUR VALUES –
CREATED IN 2000, GIOVANNI PARIS IS A FRENCH BRAND SPECIALIZING IN LEATHER AND FUR CLOTHING. MADE FROM THE MOST NOBLE MATERIALS, THE GIOVANNI PARIS BRAND HAS GRADUALLY BECOME KNOWN FOR THE QUALITY AND SIMPLICITY OF ITS COLLECTIONS. ALWAYS ON THE LOOKOUT FOR THE LATEST TRENDS AND LISTENING TO THE EXPECTATIONS OF A DEMANDING AND QUALITY-CONSCIOUS CLIENTELE, THE BRAND HAS BEEN ABLE TO PROSPER AND ESTABLISH ITSELF AS AN INNOVATIVE PLAYER IN THE FASHION INDUSTRY. ELEGANCE, SOPHISTICATION AND INNOVATION ARE THE CORE VALUES THAT DRIVE THE BRAND ON A DAILY BASIS.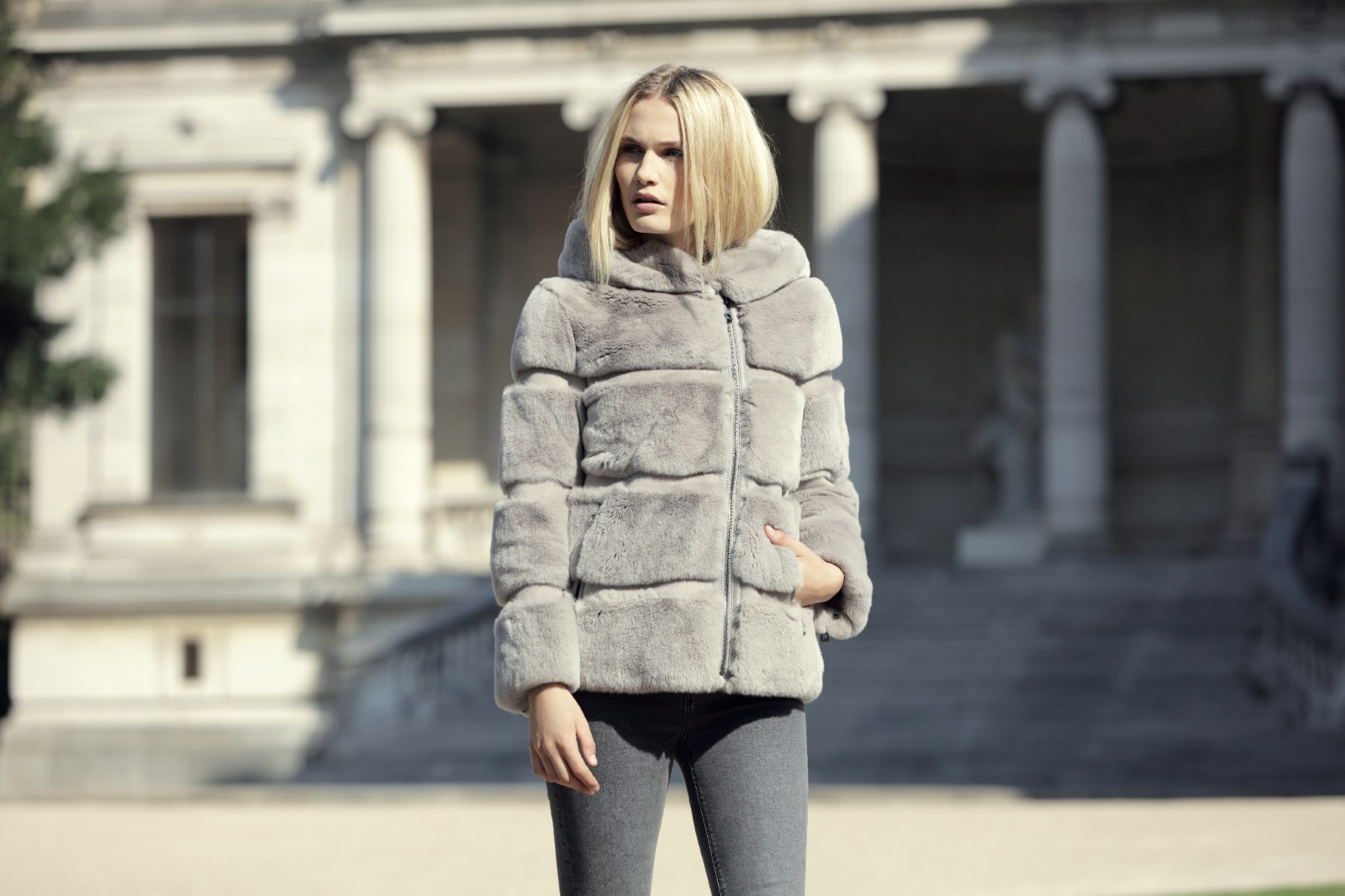 GIOVANNI PARIS, LOOKING TO THE FUTURE, INTERNATIONAL AND INNOVATIVE -
SINCE 2008, GIOVANNI PARIS HAS BEEN MAKING A NAME FOR ITSELF OUTSIDE THE FRENCH BORDERS, NOTABLY BY PRESENTING ITS COLLECTIONS THROUGH NATIONAL AND INTERNATIONAL FASHION SHOWS. WITH AN INNOVATIVE AND CURIOUS MINDSET, THE BRAND ALWAYS SEEKS TO ADAPT TO THE REQUIREMENTS OF CUSTOMERS WHO ARE OF THE UTMOST IMPORTANCE TO THE COMPANY. RECENTLY, GIOVANNI PARIS LAUNCHED A LINE OF VEGAN CLOTHING MADE WITH 100% FAUX FUR, FURTHER EXPANDING ITS CLOTHING LINE.
A WORD FROM THE FOUNDER - 
- "ELEGANCE, SINGULARITY AND URBAN CHIC ARE MY WATCHWORDS." LOOKING TO THE FUTURE, WITH A REAL PASSION FOR DAZZLING FUR AND LEATHER CLOTHING, THE FOUNDER IS ALWAYS LOOKING FOR THE LATEST AND MOST ELEGANT LOOKS TO BRING UNIQUE AND SOPHISTICATED PIECES. "FROM THE PRODUCTION OF CLASSIC PIECES TO MORE CUTTINGEDGE OR BESPOKE PIECES, GIOVANNI PARIS IS COMMITTED TO ALWAYS OFFERING INSPIRING CLOTHING, WHILE OFFERING THE HIGHEST QUALITY OF CLOTHING.